Actress Soundarya Images Biography
Even today many lacs of hardcore fans of this great Indian actress Soundarya will become sad when they remember about indigestible tragedy end happened to her. She won the millions of hearts of her fans all over the country when he had been popular in Indian film industry in 1990s. She was born in Bangalore on 17th June, 1972 as the daughter of Mr.Sathyanarayana and Mrs.Manjula couple. Her father Mr.Sathyanarayana had been the popular film director of Kannada film industry. Soundarya proved her talent by playing different roles in many films released in India that time. She had acted in different languages of India like Hindi, Telugu, Tamil, Malayalam and Kannada.She first appeared in a Kannada film named 'Gandharva' when he was a school student. Since she wanted to become a medical doctor, she joined her MBBS course. But, she dropped the idea of becoming medical doctor after seeing success of her acted Telugu film named 'Ammoru'. Her only brother Mr.Amarnath encouraged her to give preference to the acting.

In her successful film career of more than 10 years Soundarya won many awards for her woderful performance. Soundarya became most popular in Tollywood film industry and won 'Nandi' award in the year 2003 for her great acting in one of the Telugu films. One of her kannada film named 'Dweepa' got her National award of 'Swarna Kamal' for the best film of the year and also the state awards for the best Kannada film, the best actress and wonderful cinematography.

Actress Soundarya Images
Actress Soundarya Images
Actress Soundarya Images
Actress Soundarya Images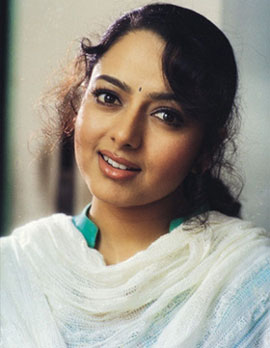 Actress Soundarya Images
Actress Soundarya Images
Actress Soundarya Images
Actress Soundarya Images
Actress Soundarya Images
Upcoming Beauty - Actress Soundarya - Homely Pics
Tv9 - Soundaryas 6th death anniversary - Part 1